[ welcome ]
innovative, creative + sustainable architecture, interior design & urban design for the places we live, learn, work and play.
Creating a home for hockey….
VIEW PROJECT
60 YEARS OF ARCHITECTURAL EXCELLENCE
Pacific Environments is an environmentally focused architectural practice working towards the best outcomes for people, place and community. Our portfolio showcases a diverse range of projects – master planning and urban design, civic and community centres, commercial buildings, retirement villages, large and small-scale residential, community housing, education facilities, sports and leisure and resort projects. We provide tailored services to suit each and every project.
ARCHITECTURE
The design of buildings + spaces.
Our approach is to guide the way through the process of designing your project, while making it an understandable and enjoyable journey.
INTERIOR DESIGN
Creating interior environments.
The interior design team at Pacific Environments NZ provide fresh, creative interior solutions that are functional and appealing.
URBAN DESIGN
The space between buildings.
Urban planning is focused on the physical layout of human settlements in our towns, suburbs and cities. Urban Design aims to create quality urban environments.
IT'S ALL ABOUT YOU
We emphasize the value of listening to truly understand the spatial and budgetary requirements of every project. Our positive, energetic and hands on approach, along with our focus on understanding our clients needs, means that we deliver fit for purpose built solutions that our clients can be proud of, on time and on budget.
LATEST FROM THE STUDIO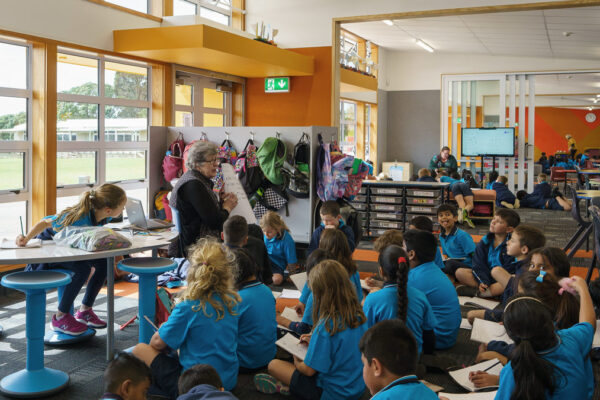 "A learning environment is not just about property. It's about the social, pedagogical, and physical elements in the whole school...
read more →