When the new Huapai District School principal first saw the school's staffroom, he recognized an opportunity to give staff a revitalized 'café-like' environment where they could relax and socialize.
We followed through on this brief, transforming a tired and dark area into a welcoming, light filled and vibrant space. The use of wood and soft colour palette combined with the lighting transformed the mood, creating a place staff could enjoy. The before image below really highlights the transformation!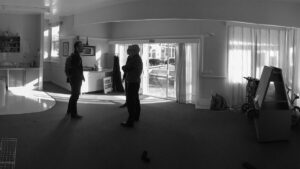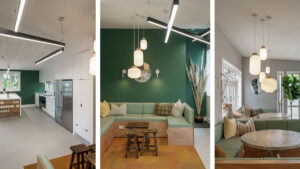 The classroom block adjacent to the staffroom building was also long overdue for a facelift to bring it up to the current open learning teaching style. The building had slowly become a storage area in the past years, and some areas were underutilized. But, we were super excited from the first visit seeing the huge potential to create surprising yet enjoyable spaces for the school.