Did you know that its World Green Building Week this week?
Building sustainably is something our team are passionate about. We believe in the practical application of environmentally sustainable design to suit a project brief and budget.
Our award winning design for the Waiheke Island Library is a great example of a building that benefits from simple sustainable design features. From optimum solar orientation, generous eaves for solar shading, windows and openings positioned to create plenty of cross ventilation and rain water harvesting, the Library also generates much of it's own power through the Photovoltaic Solar panels. The combination of these features not only helps reduce running costs, a well designed building is an enjoyable environment to inhabit.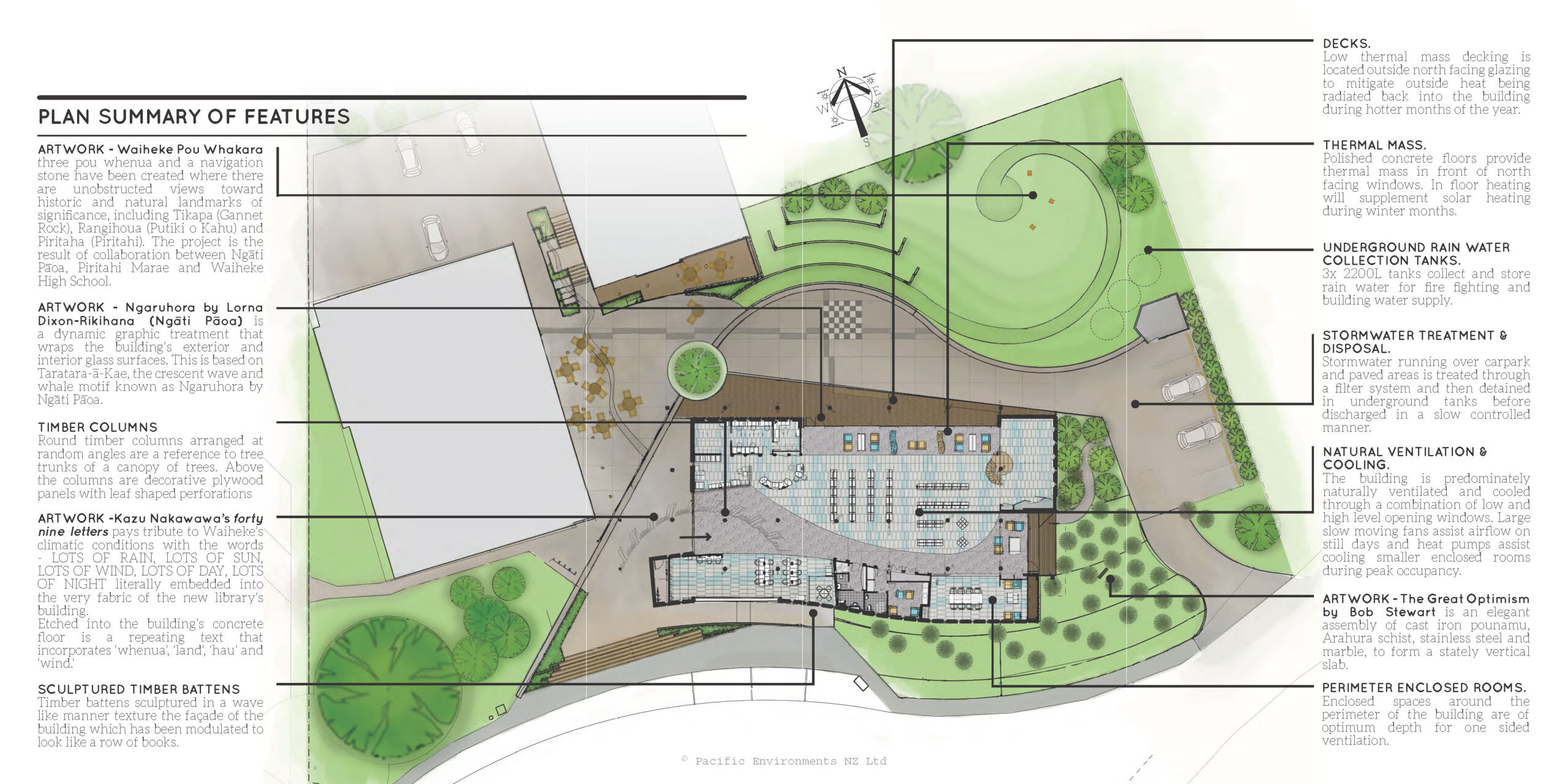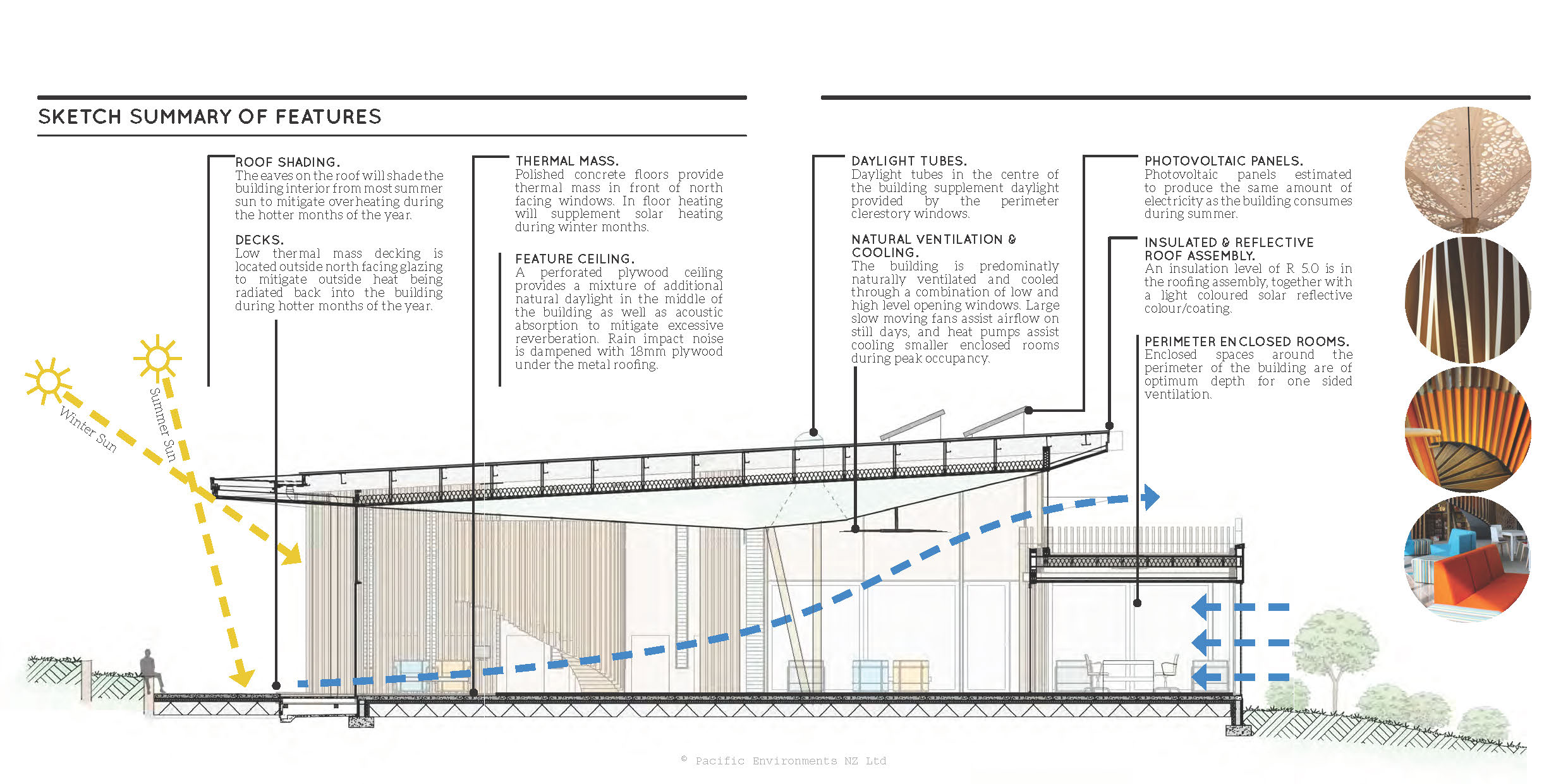 You can view our Waiheke Library Environmental Design Guide booklet here Waiheke Environmental Guide Booklet Website (produced a few years ago now).
We believe that any building embracing sustainability beyond the building code, will beneficially exceed client requirements.  For owners this means reduced operational costs, for the occupants, a healthier environment and for the world in general it means taking tangible steps to slow global warming. All of our buildings are well designed and exceed the required standards of the Building Code. We will explore and include as many features as possible in those areas we are remediating, these include but are not limited to:
Double Glazing
High Levels of Insulation
Low Toxicity of Materials
Natural Ventilation
Rainwater retention / reuse
Swale drains for carparking
Electronic vehicle plug-in
Laminated Timber Construction
Solar Power
Wind Power
Ground Heat Pumps
We are all aware of the impact building construction and usage has on the environment. Pacific Environments were early to adopt environmentally sustainable processes and methodologies, and were one of the founding signatories of New Zealand Architects Declare. As founding signatories to Declare, we are committing to strengthening our working practices to create architecture and urbanism that has a more positive impact on the world around us. We have recently joined Toitu Envirocare and are working towards becoming a certified carbon net zero company by 2022.