The recent Woodworks North Conference held in Pōneke Wellington shed light on the critical challenges facing the mass timber industry. Among the discussions, moisture control emerged as a pivotal topic, particularly during the construction phase. Here we distill the key takeaways and insights garnered from the event, focusing on practical aspects for architecture and design considerations.
Identifying Challenges
During the conference, industry professionals engaged in a dynamic dialogue about the primary hurdles in the mass timber sector. The consensus highlighted four main challenges:
Moisture Control

Acoustics

Fire Safety

Supply Chain Management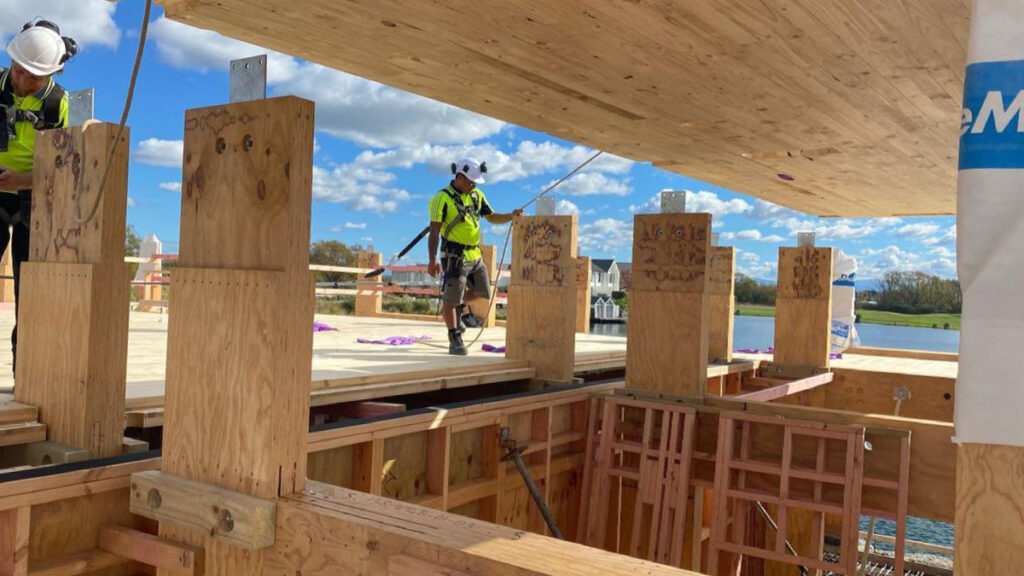 A Closer Look at Moisture Control
While all challenges deserve attention, it was evident that moisture control, especially during construction, warranted further exploration. Attendees emphasised the need to swiftly enclose the building to mitigate potential damage to the timber. However, the discussions also revealed a notable gap in established guidance or best practices for moisture control, unlike the well-defined expertise available for acoustics, fire safety, and façade engineering.
Conversations with some delegates indicated their intention to compile a comprehensive resource document on moisture control during construction. This resource aims to consolidate lessons learned, case studies, and tested methodologies, fostering a unified approach rather than fragmenting efforts.
While acknowledging the importance of an integrated team approach in successful projects, specific suggestions emerged for architects and designers:
Structural Parameters: Define acceptable moisture content levels and durations before compromising structural integrity.

Finishing Parameters: Determine acceptable visual defects on exposed timber, and strike a balance between protection and remediation (e.g., sanding).

Supplier Parameters: Establish moisture tolerance levels and available protective materials (e.g., penetrating oils, temporary wraps) that do not compromise the final finish.

Connections: Prioritise easily constructed connections to expedite the building envelope's completion.

Cost vs Risk: Evaluate the trade-off between investment in protection measures and potential risks of damage. Educate clients to make informed budgetary decisions.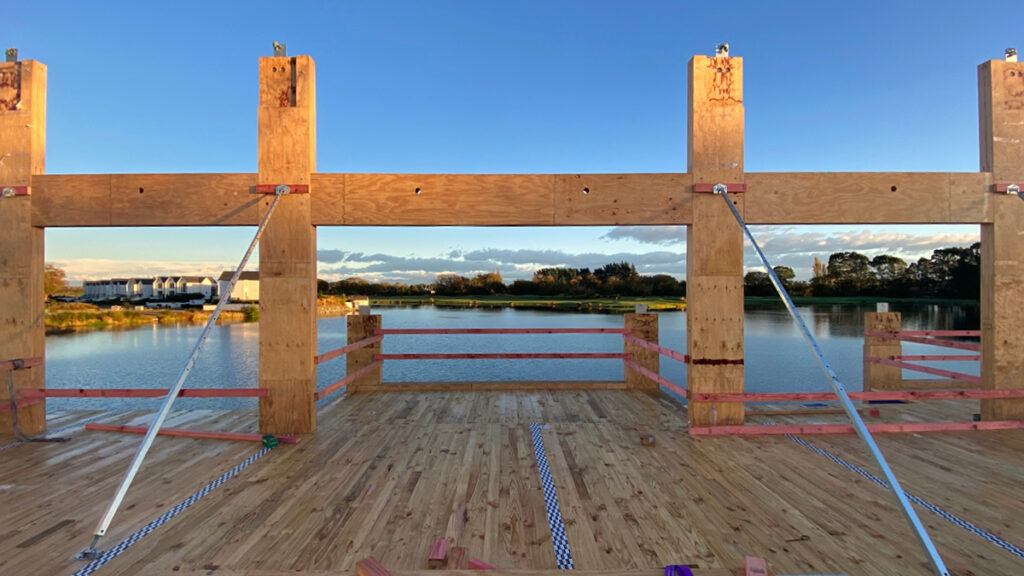 Early Engagement for Effective Moisture Management
Post-conference discussions highlighted the significance of early contractor and supplier involvement. Pre-assembly, along with strategic installation sequencing, emerged as crucial elements of a comprehensive moisture management strategy.
Two notable projects delegates visited exemplified effective site moisture management strategies:
The Living Pa at Victoria University: Employed regular water sweeping post-deluges, combined with large fans and heaters to control water content. Additionally, exposed column and corbel edges were capped and taped.

Wellington City Mission: Implemented a sealing solution for non-visible CLT floor panels using a pigmented Resene sealer, complemented by a top-level peel and stick layer.
Next Steps
Drawing from our experience with mass timber and hybrid construction solutions, Pacific Environments are well-positioned to contribute valuable insights to this resource initiative. We are eager to join forces with industry leaders in the near future to establish cohesive measures for Moisture Control within our local sector.
Project Featured: 2023 Timber Design Awards finalist, Clearwater Quays Apartments in Otautahi Christchurch.