It's not everyday that you make front page news, so we are especially excited that one of our projects is on the cover of this months New Zealand House & Garden Magazine.
Sara Romano has led the Interior Design Team here at Pacific Environments for the past 4 years, during which time she has worked on 100's of beautiful and challenging projects. This stunning Mount Eden house renovation featured in New Zealand House & Garden is a recent highlight.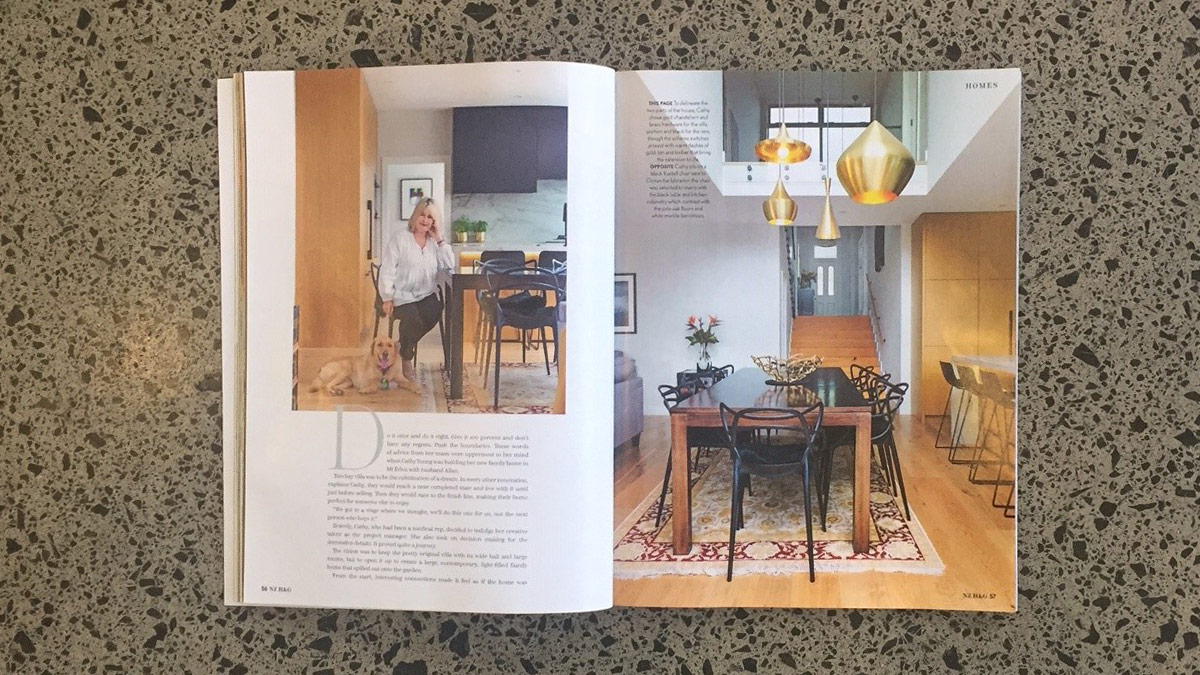 A shared vision
Sara and the client clicked from the onset, sharing a similar vision in what Sara described as a 'delightful collaboration with a very stylish client'. The family had recently purchased a 1900's villa in need of both modernization and rationalization. The new owners wanted to create a family home with generous, modern living spaces that connected to the outdoors, while retaining the existing character of the villa. The home needed the flexibility to see them through their children's teenage years and beyond.
Sara worked closely with the owners to refine and guide the interior aesthetic. As Sara points out 'It's all very well for me to like the design, but the homeowners are the ones living in the space, so it's crucial that they love the design as well. There are emotional levels and personal factors to consider throughout the design of a family home, which is the biggest challenge but also, in the end the biggest reward.'
The best bits
Asked about her favourite interior features, Sara notes the homes standout double height atrium, perfectly complimented by the feature pendant lights for wow factor, but says her pick is definitely the kitchen. 'The mix of texture and simplicity makes for an eye catching, modern space that holds the warmth a home needs.'
Creating spaces that resonate with us on an emotional level is a driving factor in Sara's work. She states 'The emotional investment throughout the design process brings with it a passion and excitement for all the little and big design moments for both the client and yourself as a designer. When the design is complete and you can see the client is truly happy it's a fantastic and rewarding feeling.'