Three of the Pacific Environments team joined the Trees for Survival planting day alongside Waikowhai Intermediate School this week.
Pacific Environments, with the help of the Rotary Club have sponsored the school's involvement in Trees For Survival for the past 2 years. The team thoroughly enjoy the opportunity to get out amongst nature, muddy boots and all.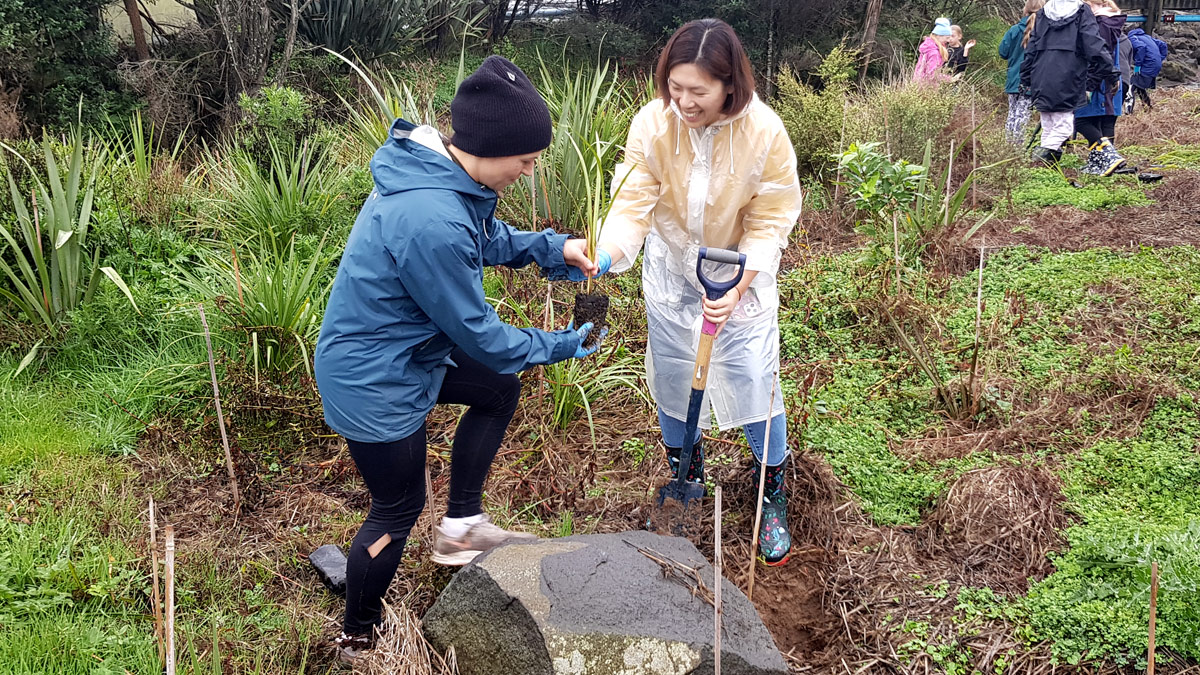 This year Associate Anthony Gibbs drove the team to Helensville in his new electric car. This turned out to be a great opportunity to test out the battery range, getting down to just 16% remaining at the end of the round trip with zero emissions.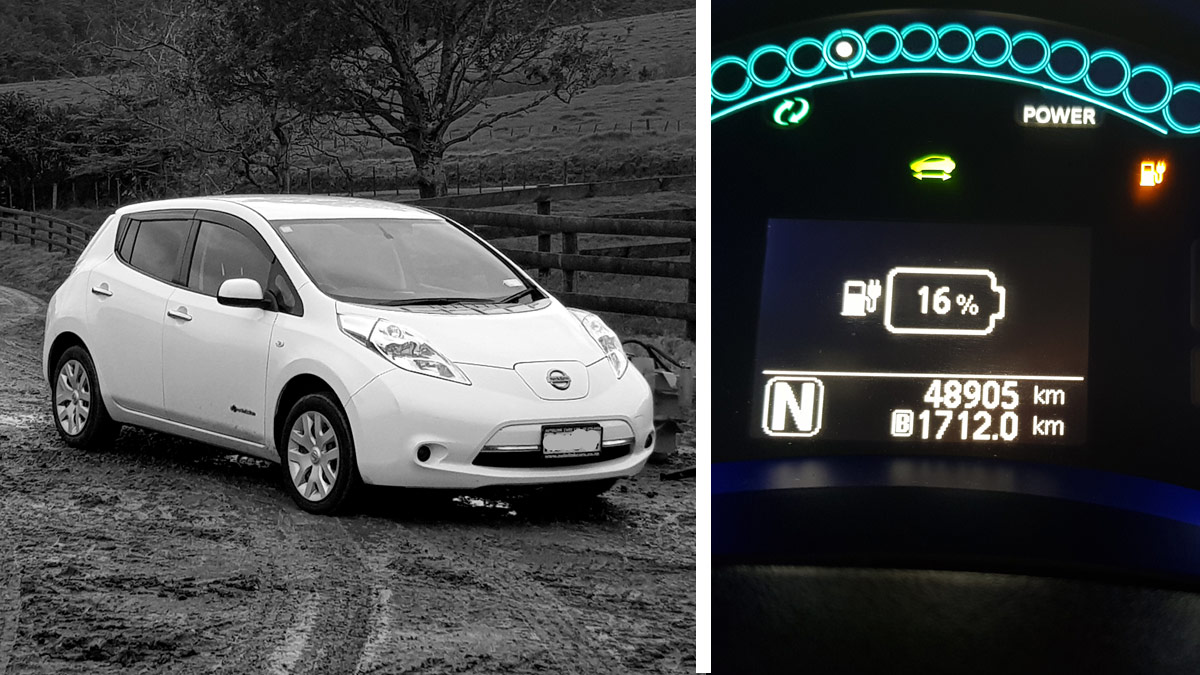 A learning experience
The Waikowhai Intermediate School children grow the trees for planting from seedlings at the school throughout the year. Exclusively native, trees range from Cabbage Trees, Harakeke, and Kanuka to the less familiar Mahoe. Over 700 trees are planted out over the course of the day, covering 40meters of waterway. The trees are strategically clustered close to waterways  to help reduce agricultural run off and bank erosion.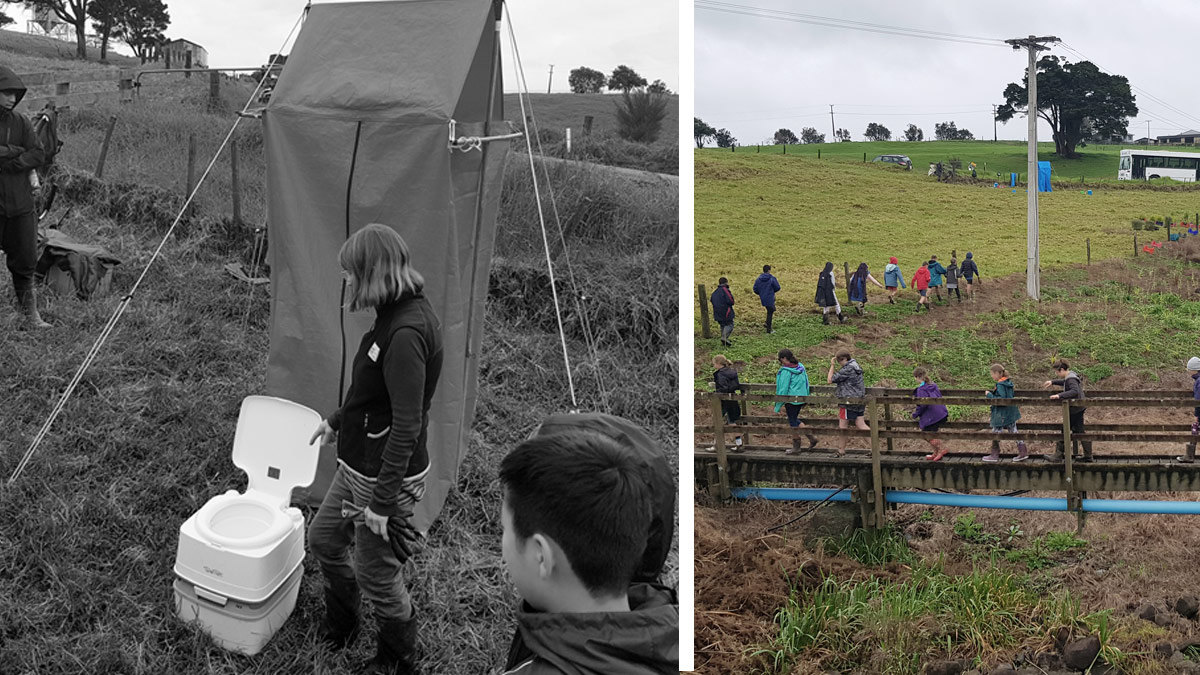 There were some aspects of working outdoors that held less appeal… The image above shows the staff and children assessing the porta-loo with some trepidation!